The award-winning Estela Nogales series of cozy mysteries is set in the fictional village of Arroyo Loco along California's scenic central coast. When not otherwise occupied at her day job as a psychotherapist, Estela Nogales and her quirky neighbors investigate and ultimately solve a baffling arson fire, a mysterious murder, and the inexplicable disappearance of a friend. Fueled by coffee and exotic  pastries, the gang is too often joined by Estela's irrepressible border collies, and frequently foiled by the rules of a dysfunctional homeowners association.
Fire at Will's. The house next door explodes in a gasoline-fueled blaze, sending psychologist Estela Nogales and an eclectic collection of neighbors racing to fight the flames. Once the fire is quelled, residents of the village of Arroyo Loco must conduct their own investigation to find the arsonist living among them. In this first Estela Nogales mystery, what begins as speculation over coffee becomes a more urgent and dangerous search when a body is discovered, another neighbor turns up missing, and a shocking secret is revealed. Too often joined by Estela's irrepressible border collies, residents must negotiate the rules of a dysfunctional Homeowners Association (aren't they all?) as they try to solve the mysteries before anyone else falls victim.
Order from Amazon
Barnes & Noble: Paperback     Nook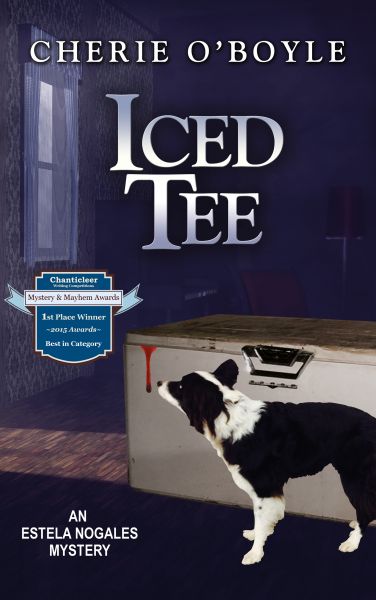 Breaking News!  Iced Tee is the "Best Small Town Cozy Mystery" winner  in the 2015 Mystery & Mayhem Awards, Chanticleer Book Reviews
Iced Tee. Screams fill the community kitchen when the freezer is opened, revealing empty cartons of ice cream and the frozen corpse of an elderly woman. In this second Estela Nogales mystery, Estela and her eclectic collection of neighbors in the village of Arroyo Loco are back, and they snap into action to solve this new mystery!

Barnes & Noble: Nook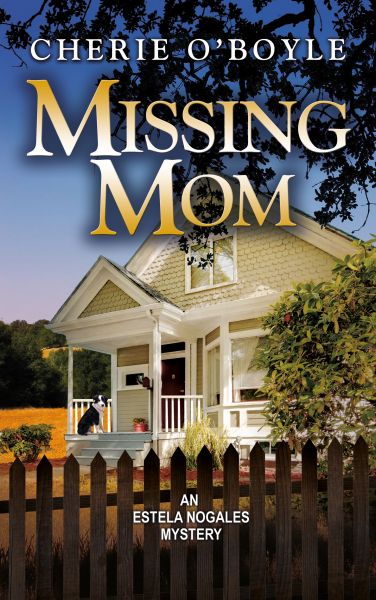 Missing Mom. Everyone's best friend, Nina, disappears, leaving only faint traces and ominous evidence. No one knows where she and her Lexus have gone, or what happened to her money. While the residents of Arroyo Loco may be quirky and prone to bickering, they always snap into action to protect one another, at least as long as Freda keeps those pastries coming. Once again, Estela Nogales and her neighbors must search for answers, and fast, fearing one of them may be next.
Barnes & Noble: Nook